**Be very careful before unpublishing schedules!** Unpublishing schedules can be confusing for your team members, as they'll have previously been notified that their schedule is available, but after unpublishing, they will no longer be able to see when they work until the schedules are posted again.
Also note - there is a specific permission that allows managers to unpublish schedules. If you do not see the Unpublish button, yet the schedules are posted, then you may need to ask your manager to see about elevating your permissions. Axial Support cannot grant you this permission without explicit approval from your administrator.
However, there are times where unpublishing a schedule is necessary. Here are the steps, once you're in the Scheduler, for the week in question:
1. Look for the Unpublish Button
You have the choice of either selecting Unpublish All (at the top of the screen) to unpublish EVERY schedule below, or you can navigate to the specific schedule you wish to unpublish (located to the far right of the Schedule name).
Example of Unpublish All: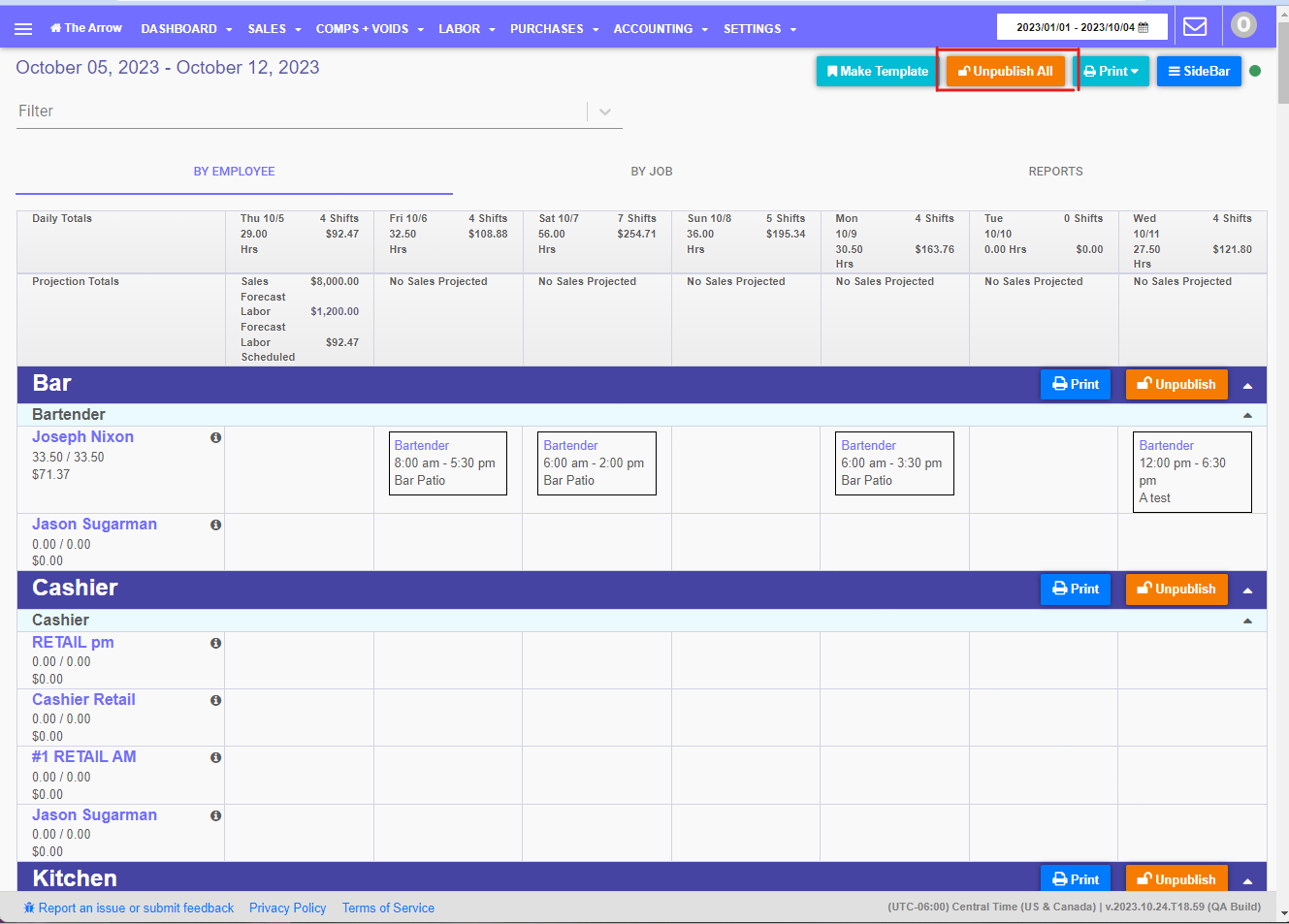 Example of Unpublish for a specific schedule: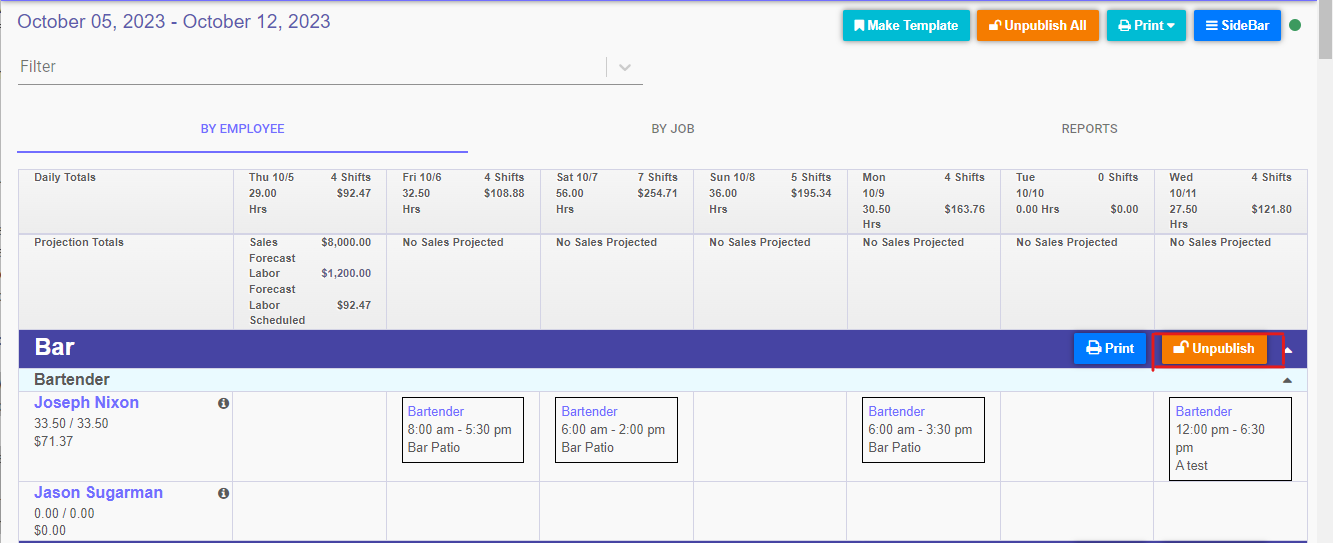 2. Confirm the Unpublish Action: Once you've made your selection and clicked on Unpublish All or the schedule-specific unpublish option, a pop-up window will appear, prompting you to confirm the action. Simply click the Yes, I'm sure button to proceed.

By following these steps, you can efficiently unpublish schedules and allow yourself time to make any needed changes. Our goal is to provide you with intuitive tools that simplify the process of schedule management, allowing you to focus on what truly matters—optimizing productivity and fostering a harmonious work environment.