Alongside the release of our new Scheduler, the Schedule Locations feature enables you to create and attach specific locations (also referred to as stations/sections/labels) to applicable job codes, facilitating accurate and streamlined scheduling for diverse workstations within your restaurant.
Follow these simple steps to add a location to your job codes using our updated tool:
1. Hover over the Settings option in the menu.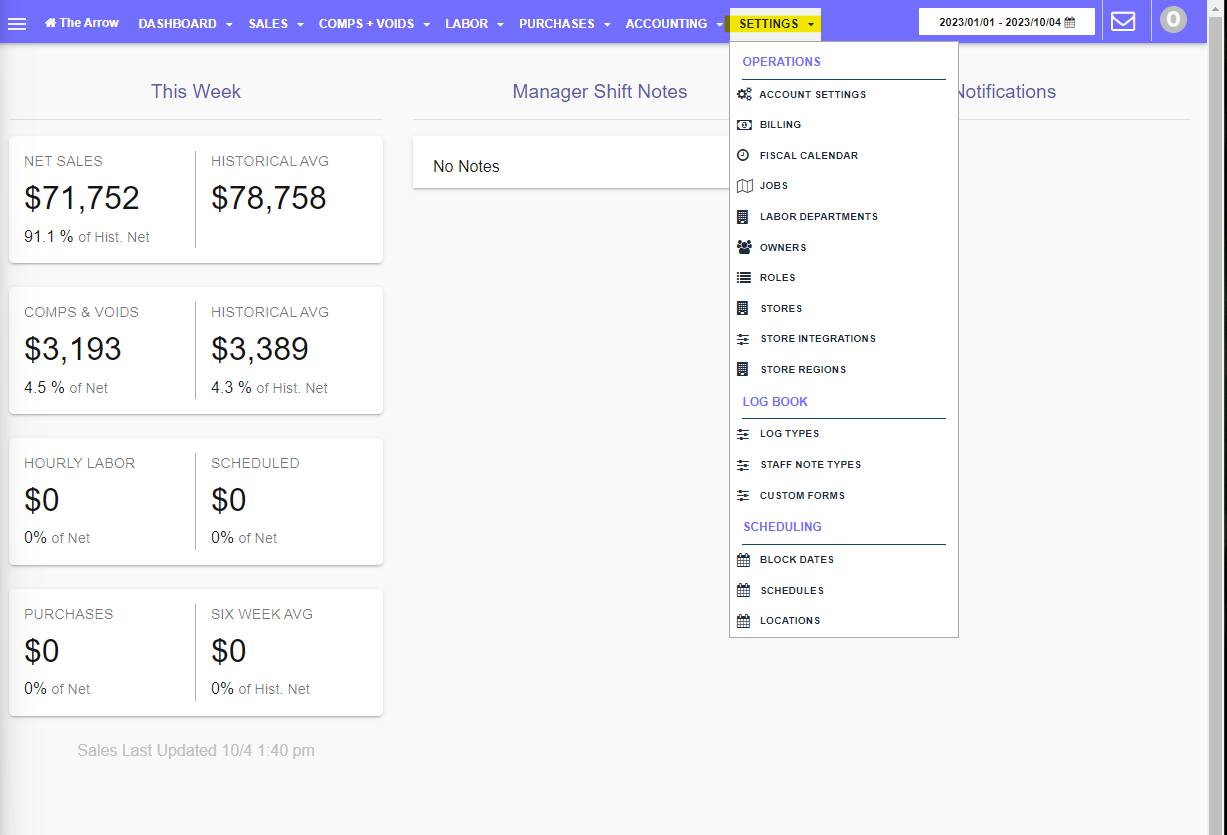 2. Under the "Scheduling" section, select Locations.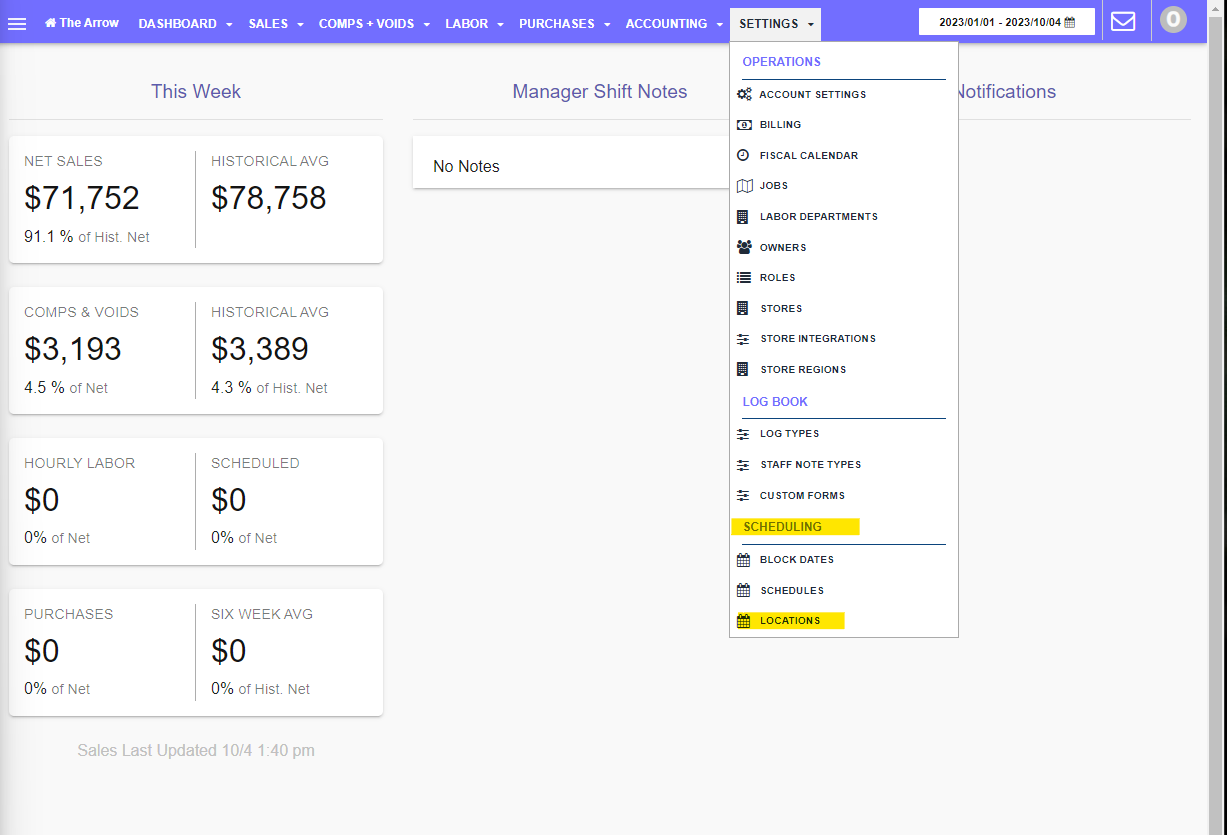 3. Click on the green plus sign icon to initiate the addition of a new location.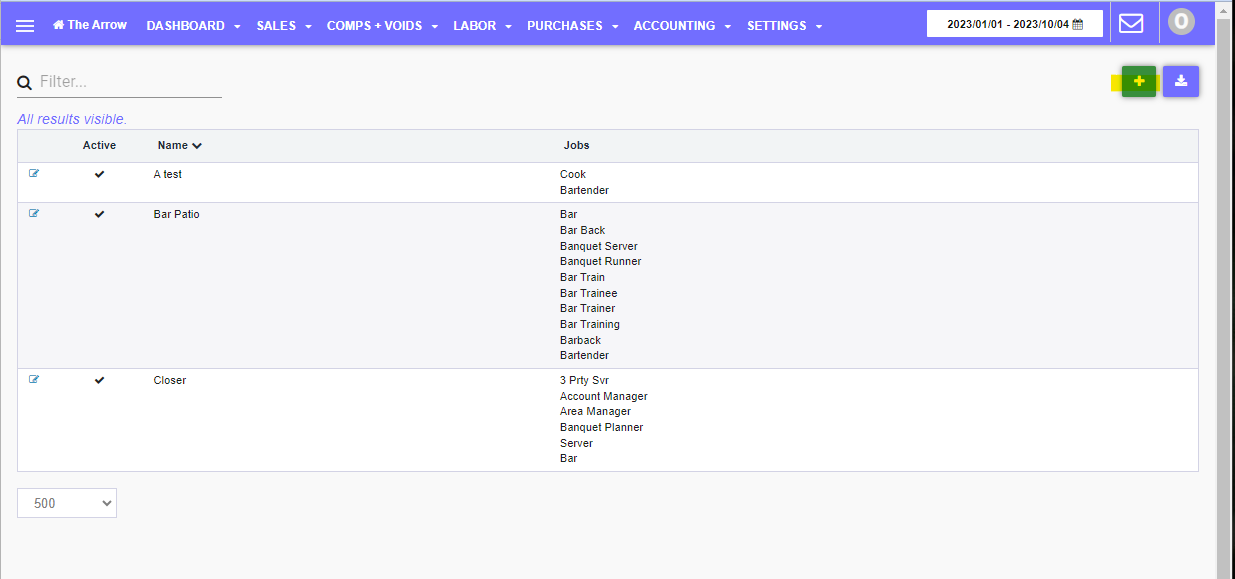 4. Enter the Name of the location and specify which job codes should be associated with that location.

5. Click on the Save button to confirm the addition.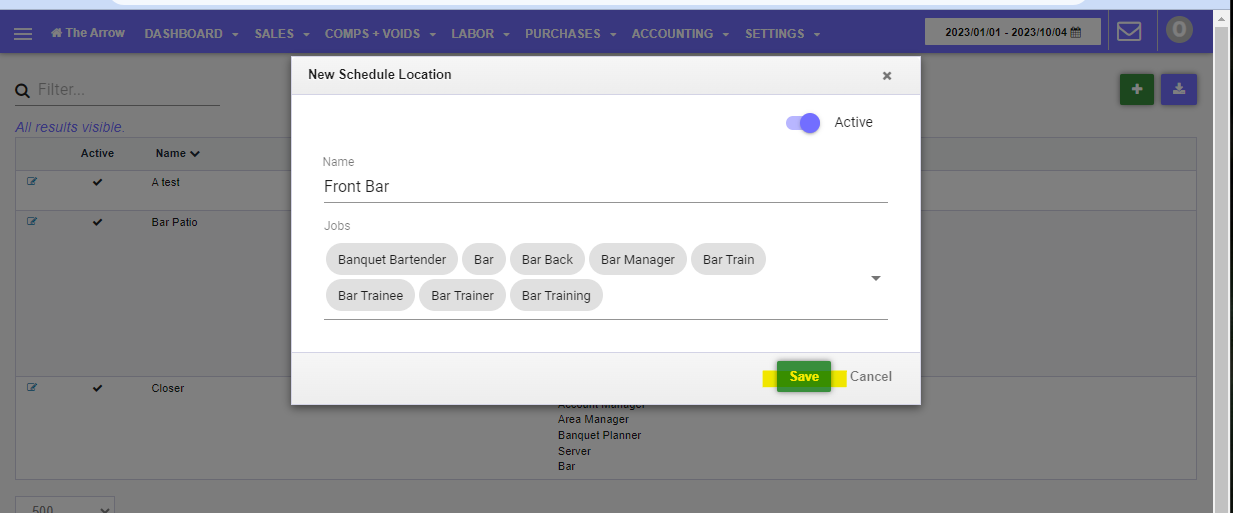 Once saved, the applicable locations will be readily available when assigning shifts to your employees.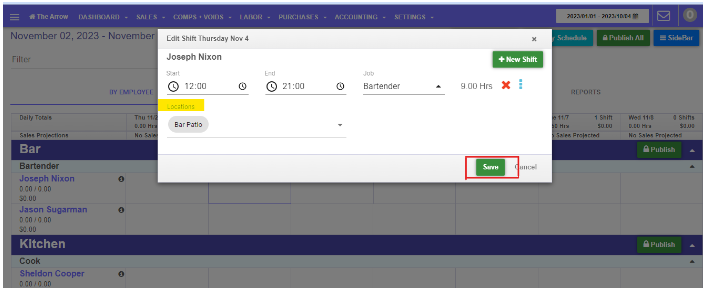 This ensures that your team members are well-informed about their designated work locations, fostering a more organized and efficient workflow across various restaurant branches or different workstations within the same establishment.