Once you have finished publishing your schedule(s), the option to print it becomes available. Locate the Print button, conveniently positioned next to the Unpublish button (either at the top of the Scheduler or next to each individual schedule).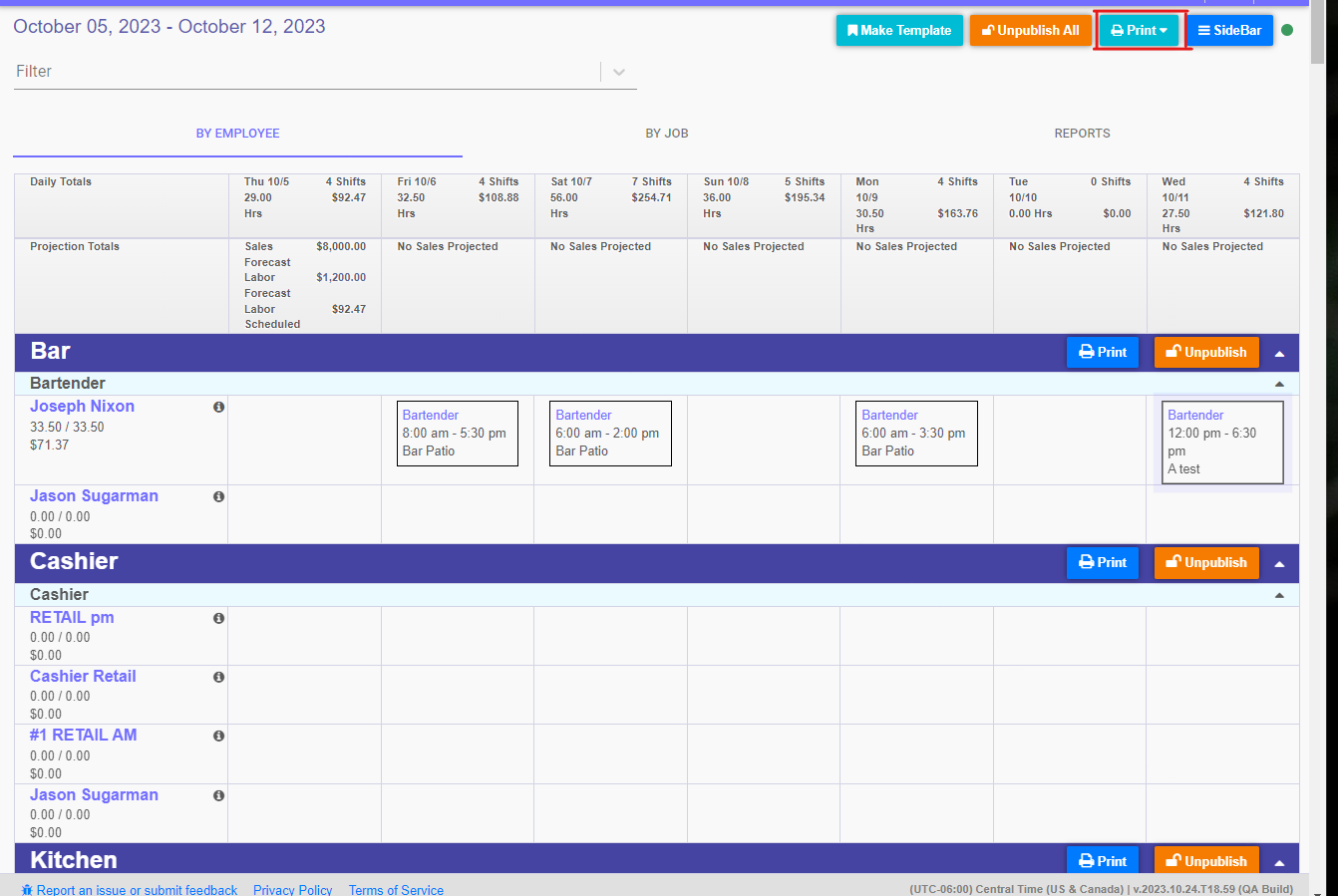 Here's a quick guide on how to make the most of this feature:
Hover over the Print Button: Select between "Team Member View" or "Department View" based on your specific needs and preferences.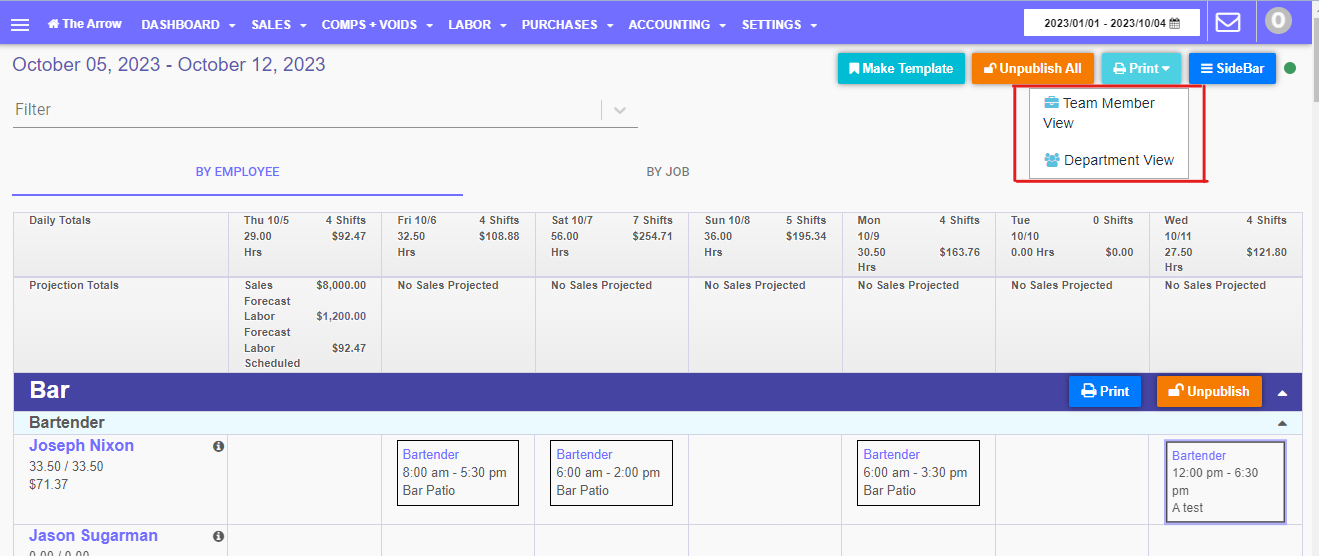 If you opt for the Team Member View, you'll be able to view the names of each team member on the left, accompanied by their respective schedules. This option lists each team member (alphabetical by last name) and is not tied to any specific schedule assignment.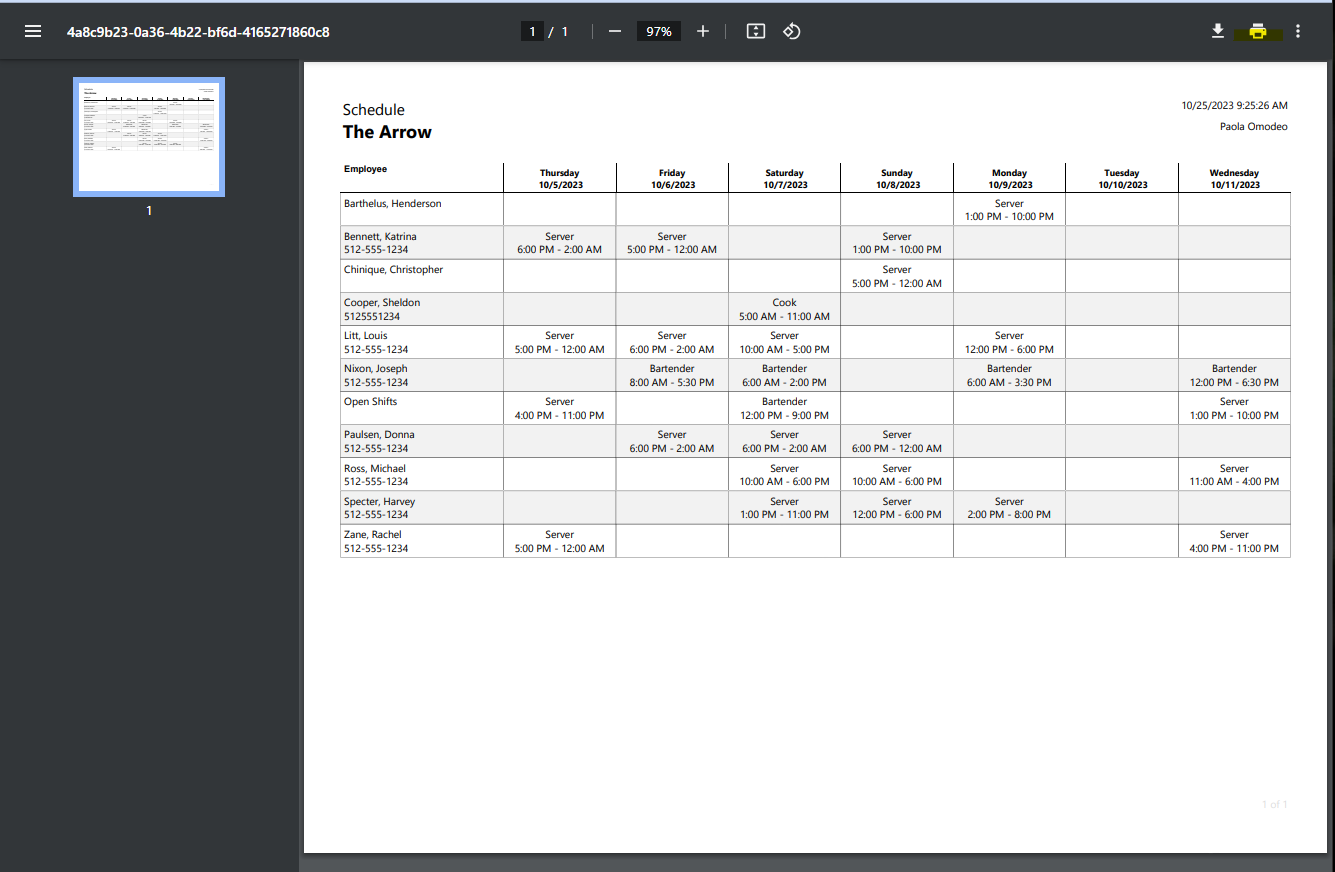 On the other hand, selecting the Department View presents you with the team members in alphabetical order by last name, but organized by schedule/department (such as FOH, bartenders, servers, cooks, and more). This view allows you to see each schedule's breakdown with all applicable team members within it.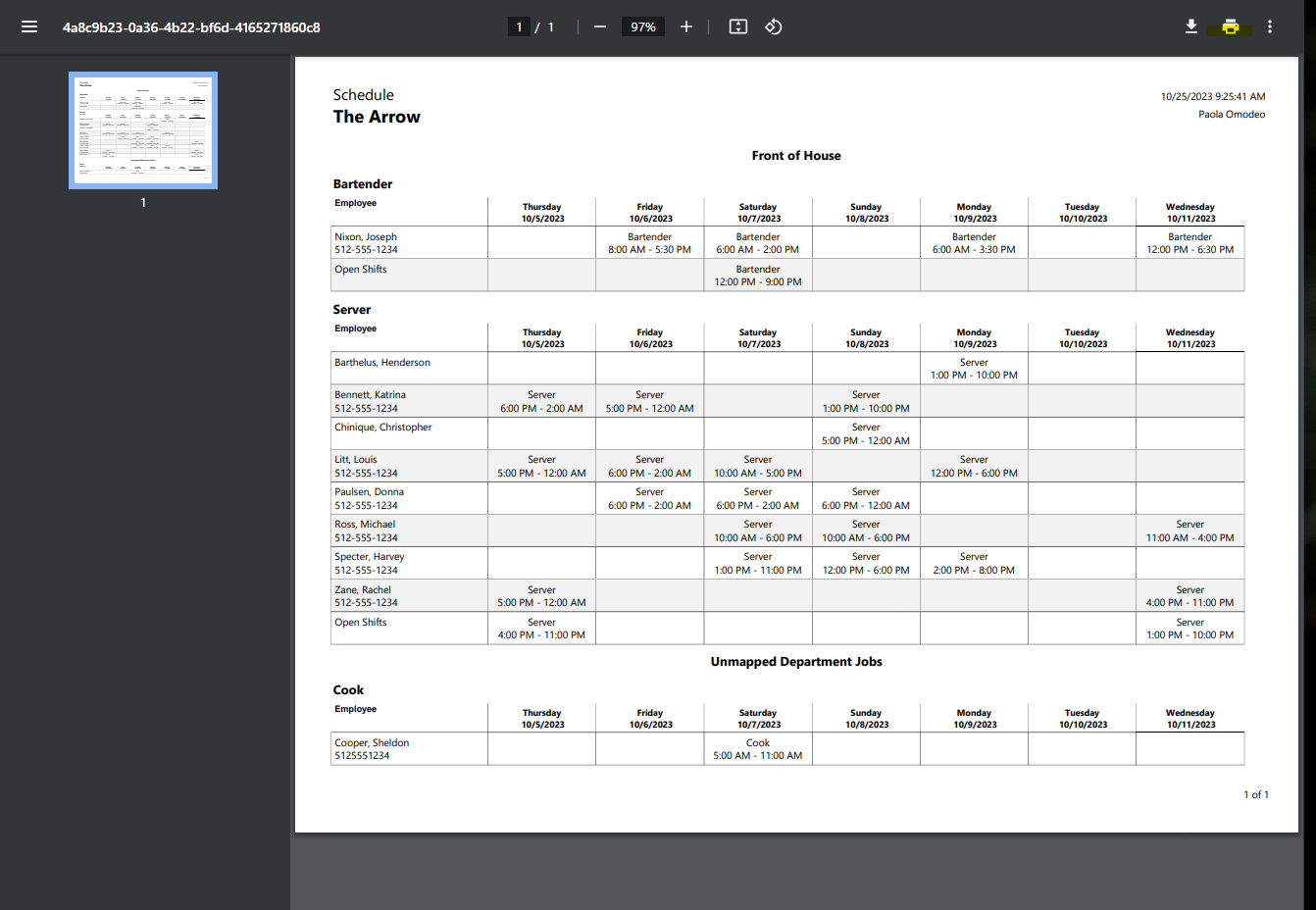 Finally, if you select the Print button within the schedule line itself, it will pull up the department/schedule view, by default, for that particular schedule:

With this simplified way to print your schedules, we aim to streamline your workflow and enhance your overall organizational efficiency. Stay tuned for more exciting Scheduler updates!