We understand the importance of giving your team members the time they need for rest and personal commitments, but it's equally as important to ensure your restaurant is staffed appropriately. With the release of our new Scheduler, we've introduced a feature that allows you to effortlessly block out specific dates from being requested as time off throughout the year. This ensures that your team's personal commitments and the restaurant's operational needs are in perfect harmony.
Here is the step-by-step guide:
1. Hover over the Settings option in the menu.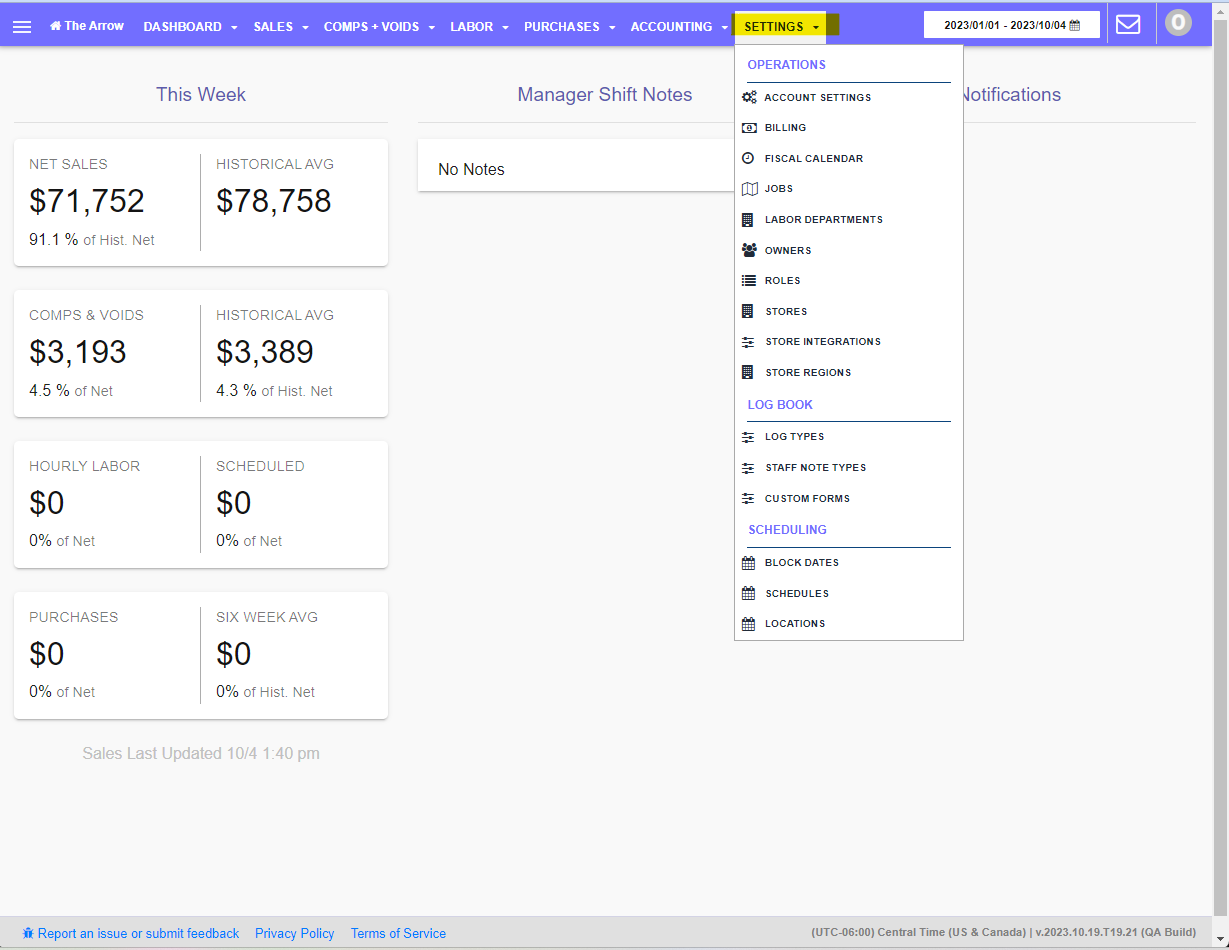 2. Under the "Scheduling" section, select Block Dates.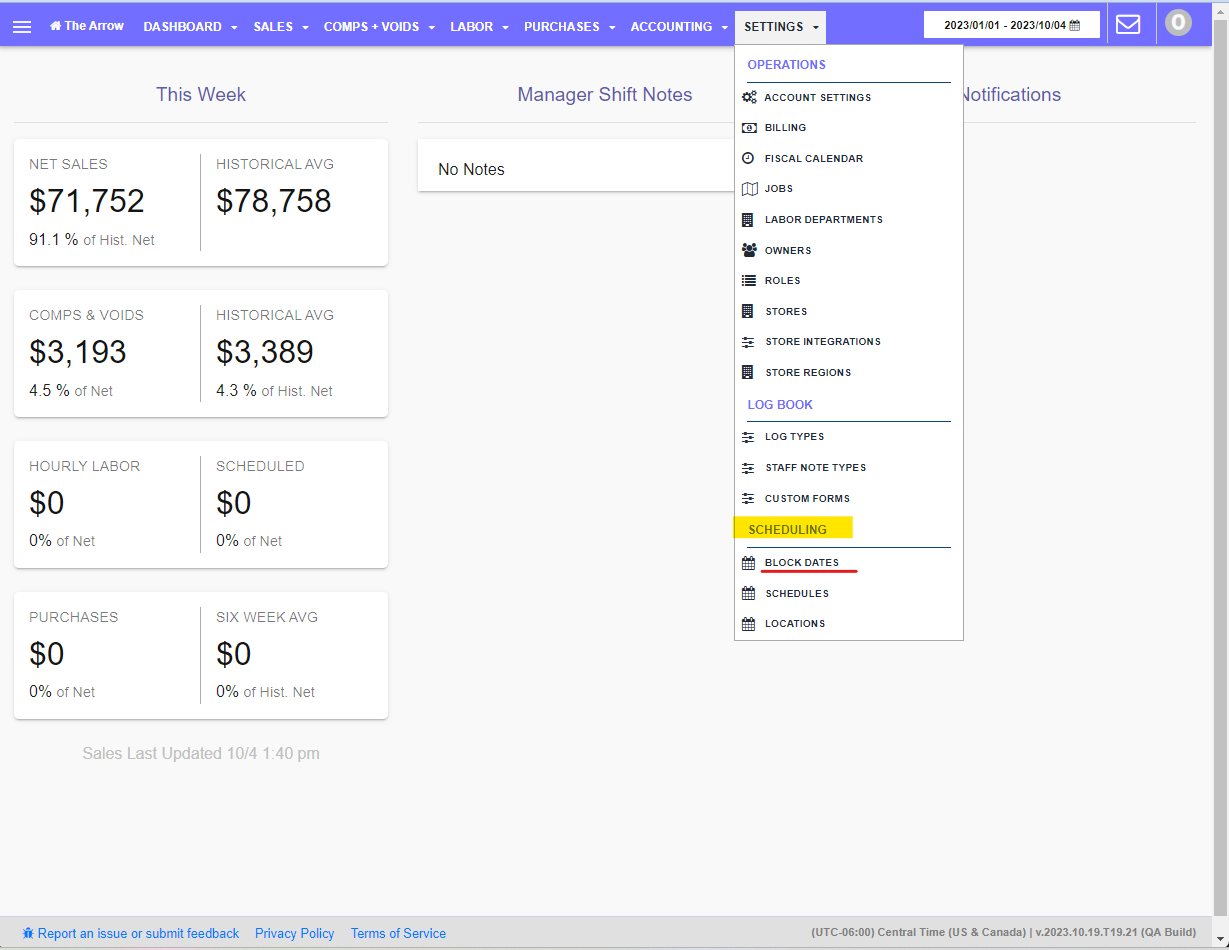 3. Click on the green plus sign icon to add a new blocked date.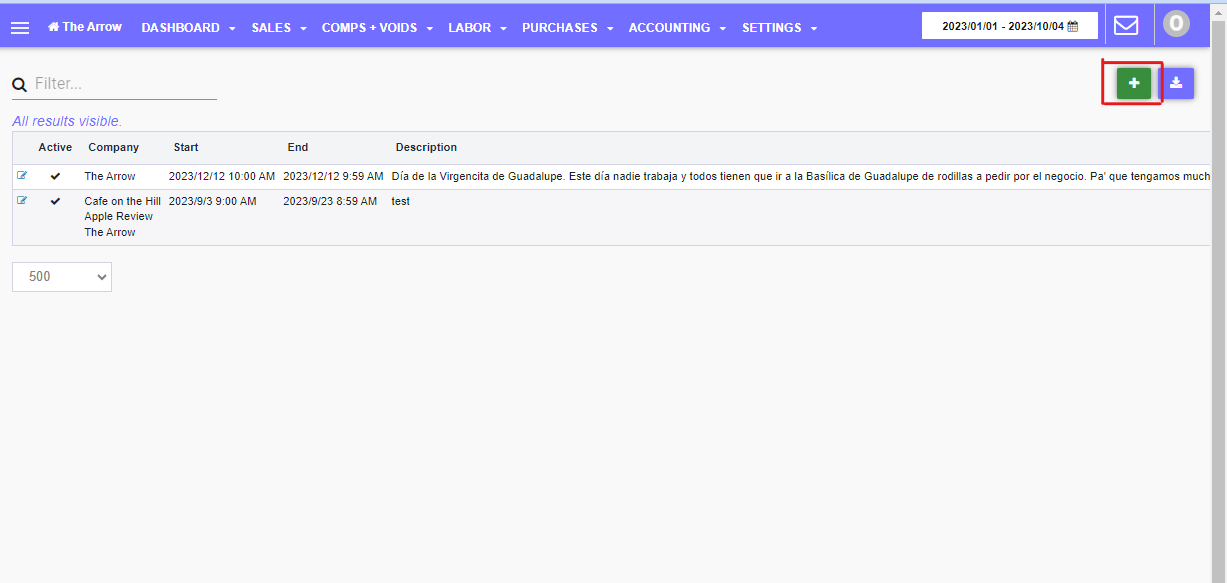 4. Fill in the necessary information, beginning with the Start and End dates. If you only wish to block one date, then the Start and End dates will be the same. Specify which Companies the blocked date(s) should apply to (if you have access to more than one company/store, then you can apply blocked dates to multiple companies/stores at one time).
Optionally, add a brief description to provide additional context for your team members (so they can see why the date is blocked)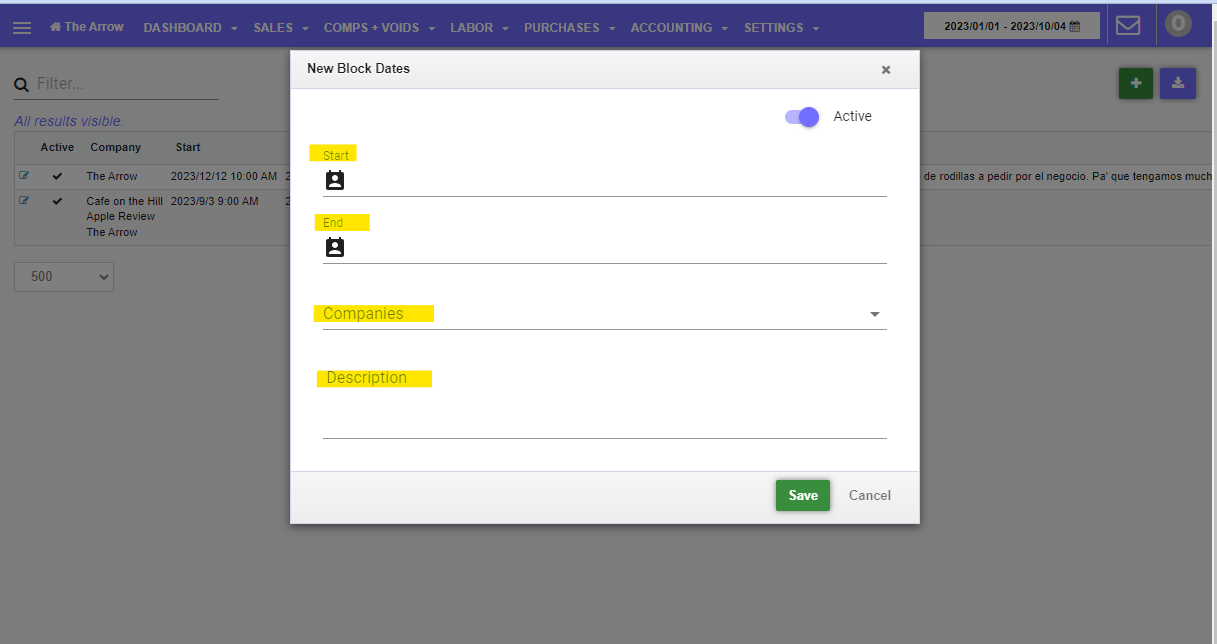 Finally, click on the Save button to confirm the changes.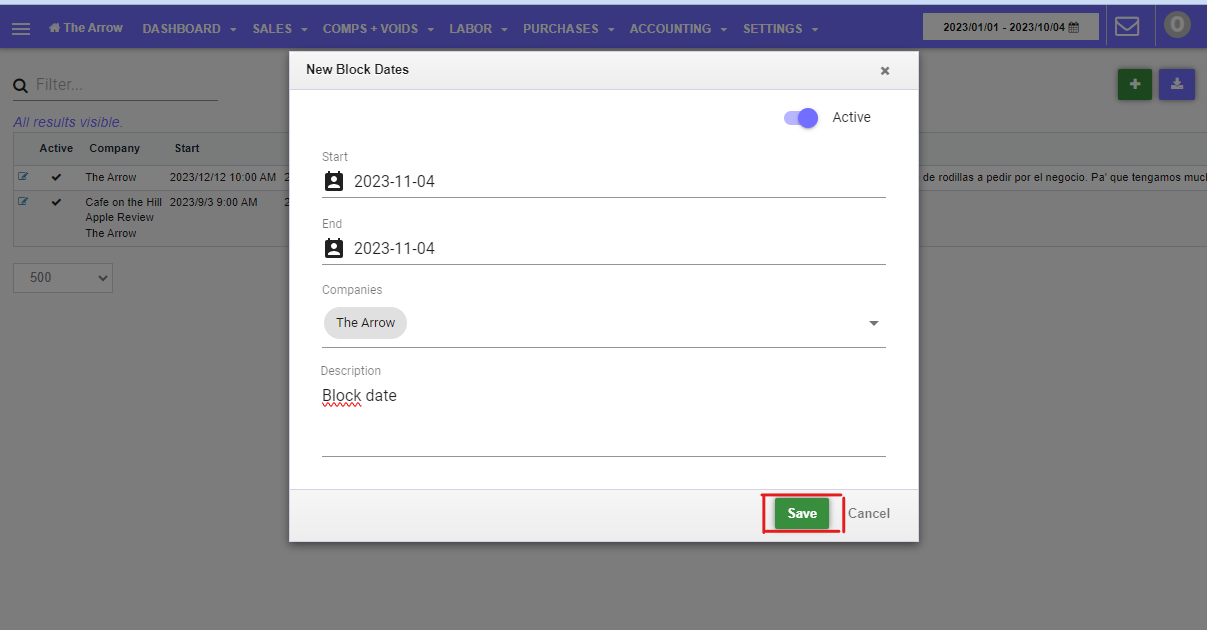 Once saved, team members cannot request time off during those specific dates.
Important Note - it does not impact any time off requests that were previously requested and/or approved for the blocked dates prior to the block being initiated.
By utilizing this feature, you can proactively manage scheduling conflicts and foster a conducive work environment that values both professional commitments and personal well-being.