We're so excited that you're ready to increase your sales by making the shift to Axial! We'll guide you through the easy process of setting up your company's new account.
Note - our customers that use Toast for their Point of Sale will follow a different process. Please navigate here, if you are a Toast customer.
Additional note - this is not the process to follow if you are a team member! Please navigate to our Team Member section if you need help setting up your new Axial account.
For all other customers, here's what you need to do:
You'll see a Register New Store template. Please fill out as much information as possible, making sure to complete all of the required fields marked with an asterisk.

Note - you only need to complete this template once for one store only. If you have multiple stores, the rest will be added later!

When you've finished filling out the template, check the box to acknowledge that you accept the Terms and SaaS Agreement (links to both policies are below the submit button) and click SUBMIT.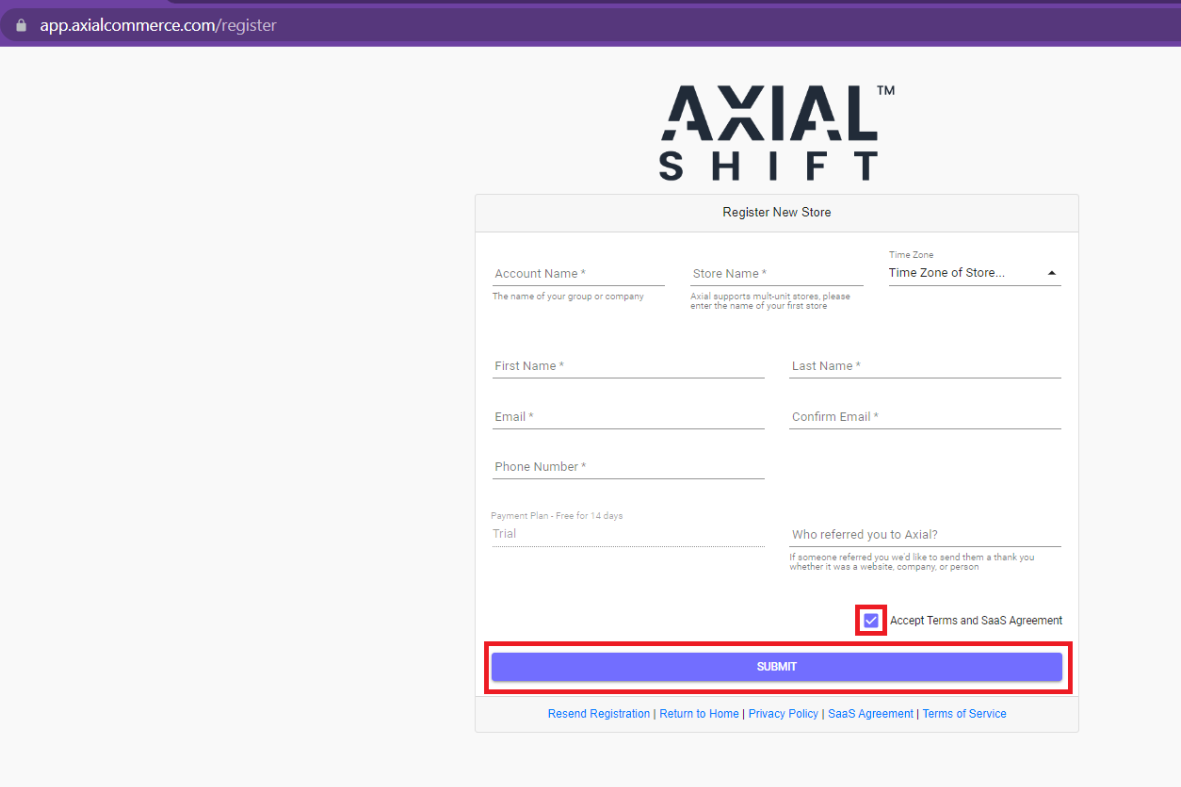 4. After you've completed the registration process, you'll receive a confirmation email to the email address you provided. Follow the steps in the email to confirm your account and create a password for Axial. This password, along with your email (as your username), will be used as your login details to access your new account at https://app.axialshift.com/login.
Note - If you don't receive the registration email within a few minutes, please check your SPAM folder.
If you still haven't received the registration email, click here.