We are excited to present to you an article that delves into the detailed plans and pricing options available at Axial Shift. We understand that finding the right plan and pricing structure is essential when considering our services, and we aim to provide transparency and clarity in this regard. In this article, you will find a comprehensive breakdown of our various plans, including their features and associated costs. We believe that by gaining a deeper understanding of our plans and pricing, you will be able to make an informed decision that best suits your unique needs. Read on to discover the options available and choose the plan that perfectly aligns with your requirements.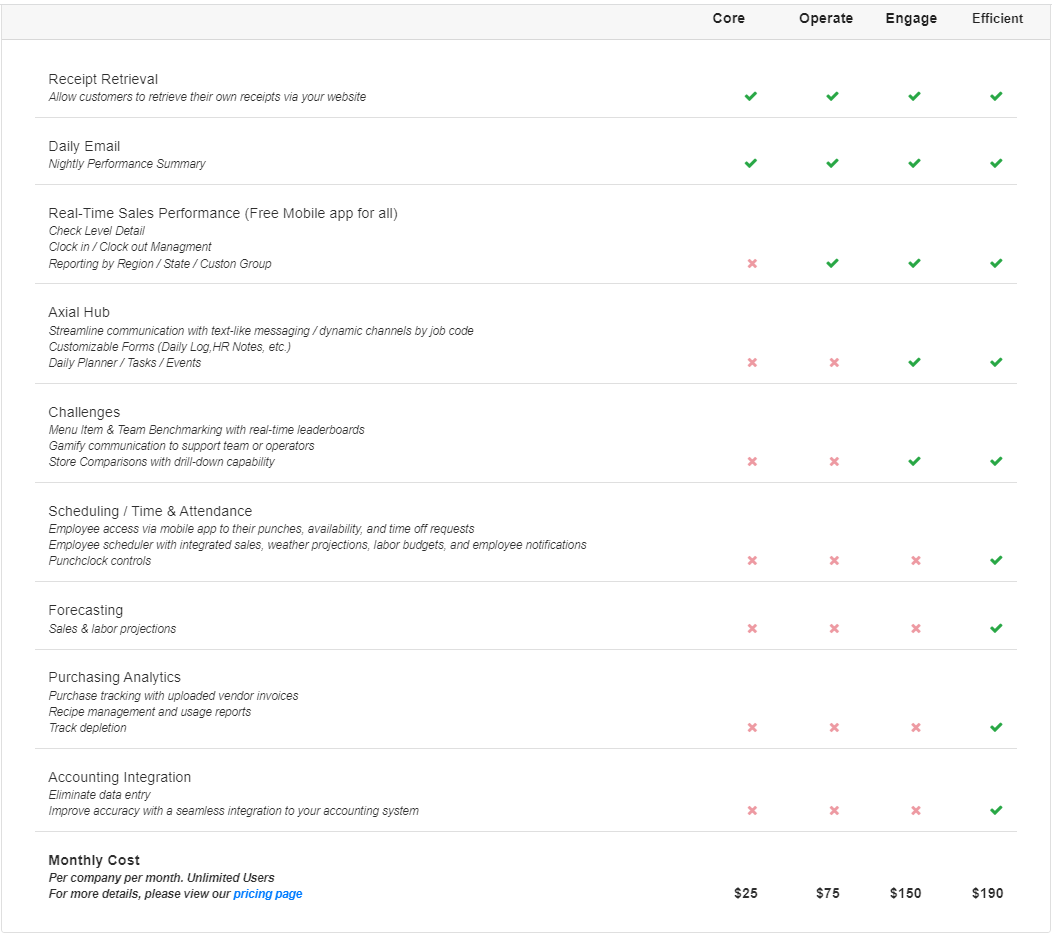 If you're ready to get started, please check out our pricing page which covers this same information as well as additional add-ons, and it also guides you on how to begin your free, 30-day trial!
We look forward to hearing from you!