If you are an Administrator and have not received your registration email, you can try the following steps:
1. Click the Resend Registration link located under the SUBMIT button on the Registration page.
Alternatively, you can visit the following URL to request a new registration email: https://app.axialcommerce.com/accounts/resend.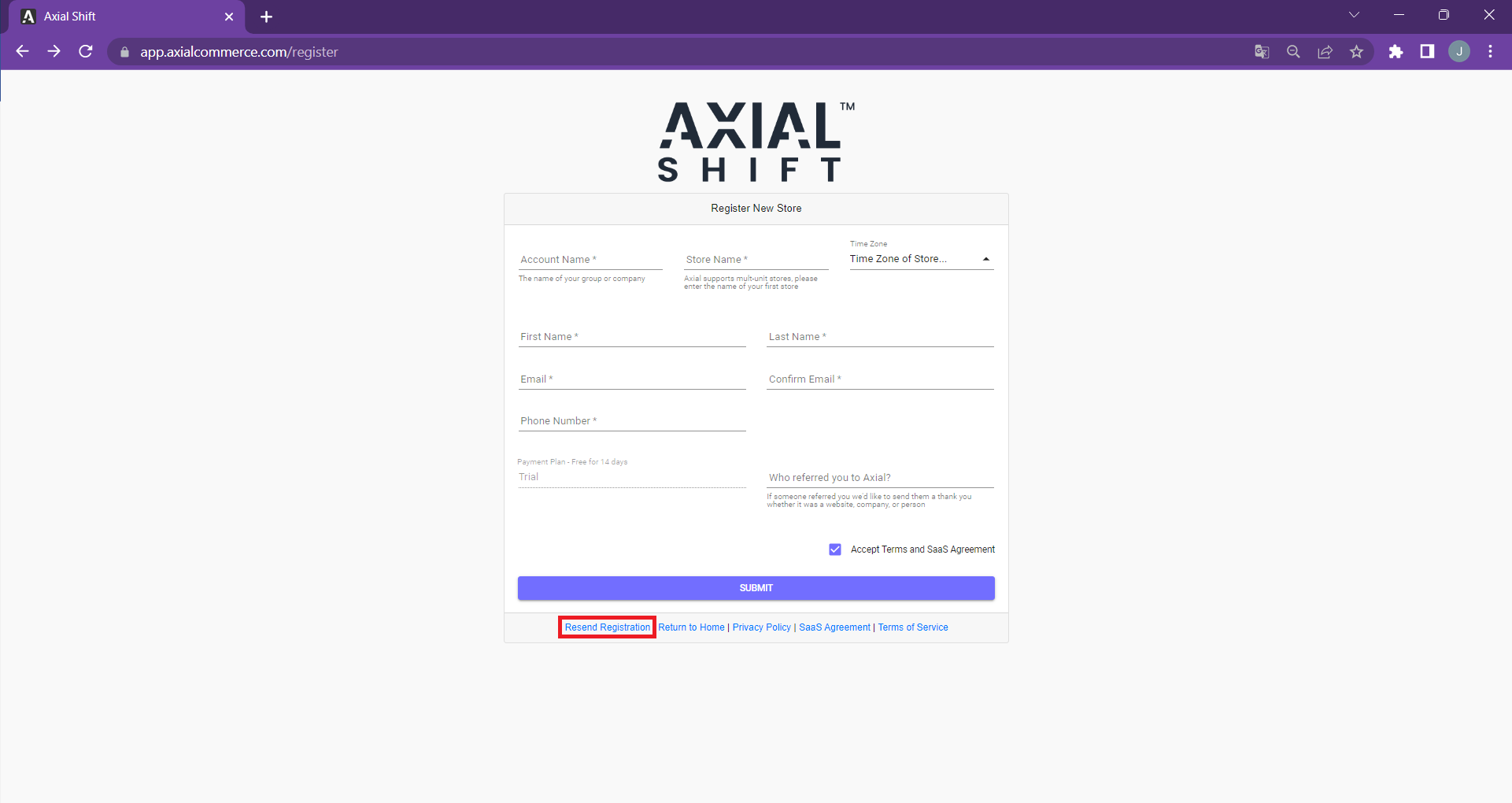 2. Once there, enter the email address you used to sign up for Axial and click the green Submit button.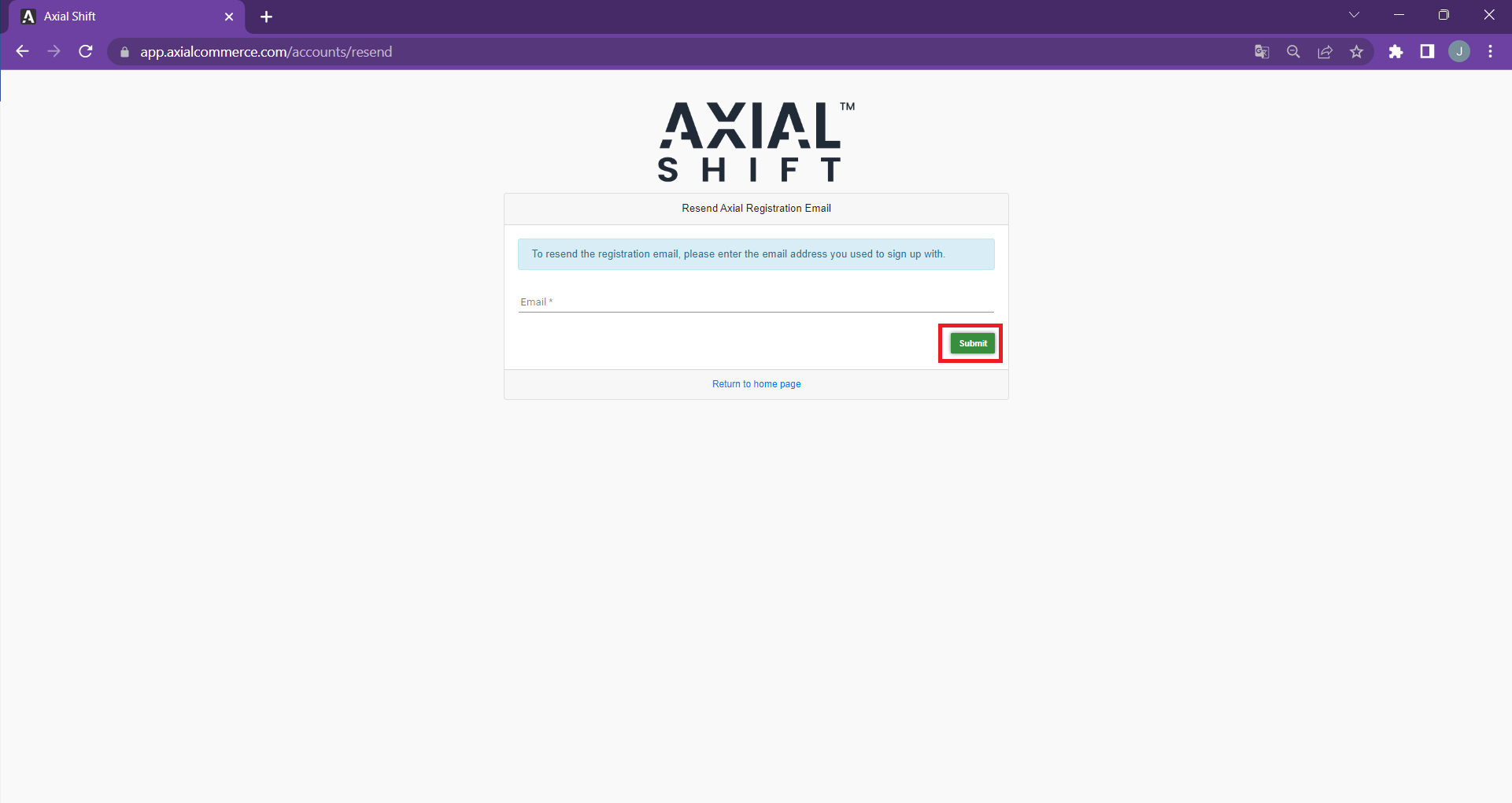 Your registration email should arrive within a few minutes! If you don't see it in your inbox, check for the email in your Spam folder, or you can search your mail inbox for an email from the recipient no-reply@axialshift.com.