Upon the release of our new Scheduler, we have introduced an additional view to allow for different scheduling preferences for our customers. This article will guide existing customers on how to return to the view they've utilized in the past, if they wish to keep scheduling in the By Job format.
Step 1: Accessing the Scheduler
Upon successful login, hover over the Labor menu and select the Scheduler option (previously called Schedules), which will take you to our new Scheduler.

Step 2: Create a New Schedule or Edit an Existing Schedule
After clicking on Scheduler, you can either create a new schedule (#1) or edit an existing one (#2), the same way you have previously:

Step 3: Navigating to the "View by Job" Section
After entering the Scheduler, our new, "By Employee" view will load by default. If your preference is schedule by Job as you have previously, click on the "By Job" tab, highlighted below: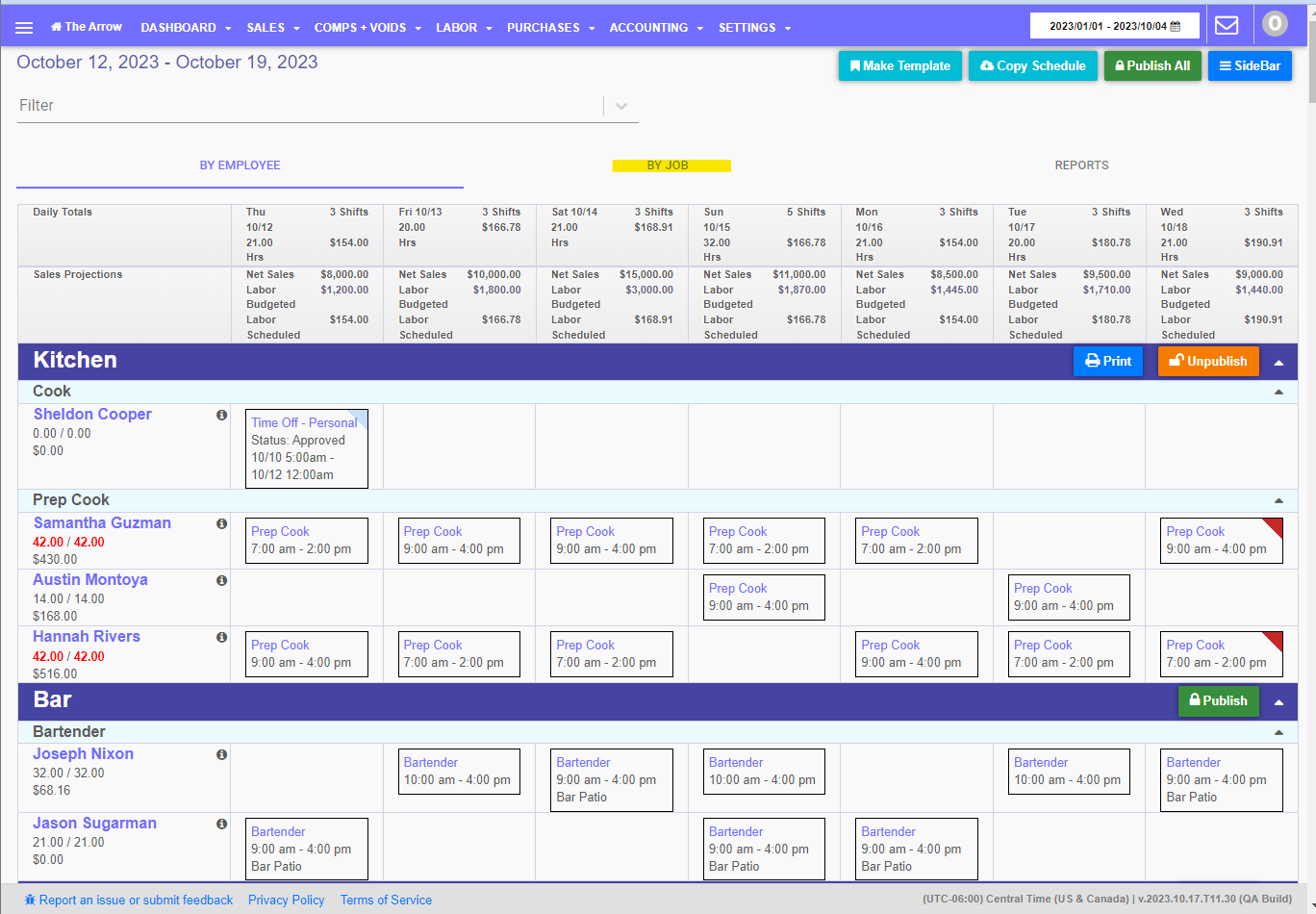 The By Job view will load, and you can choose to navigate back and forth as you wish.