Administrators
In today's fast-paced business world, staying connected and streamlined is crucial. If you and your company have yet to get an Axial Shift login, don't worry, we've got you! Follow these simple steps, and you'll be on your way to accessing the powerful resources of Axial Shift.
1. Visit https://axialshift.com/ to start a new trial: Once you're on the Axial Shift website, click on the Start Free Trial button.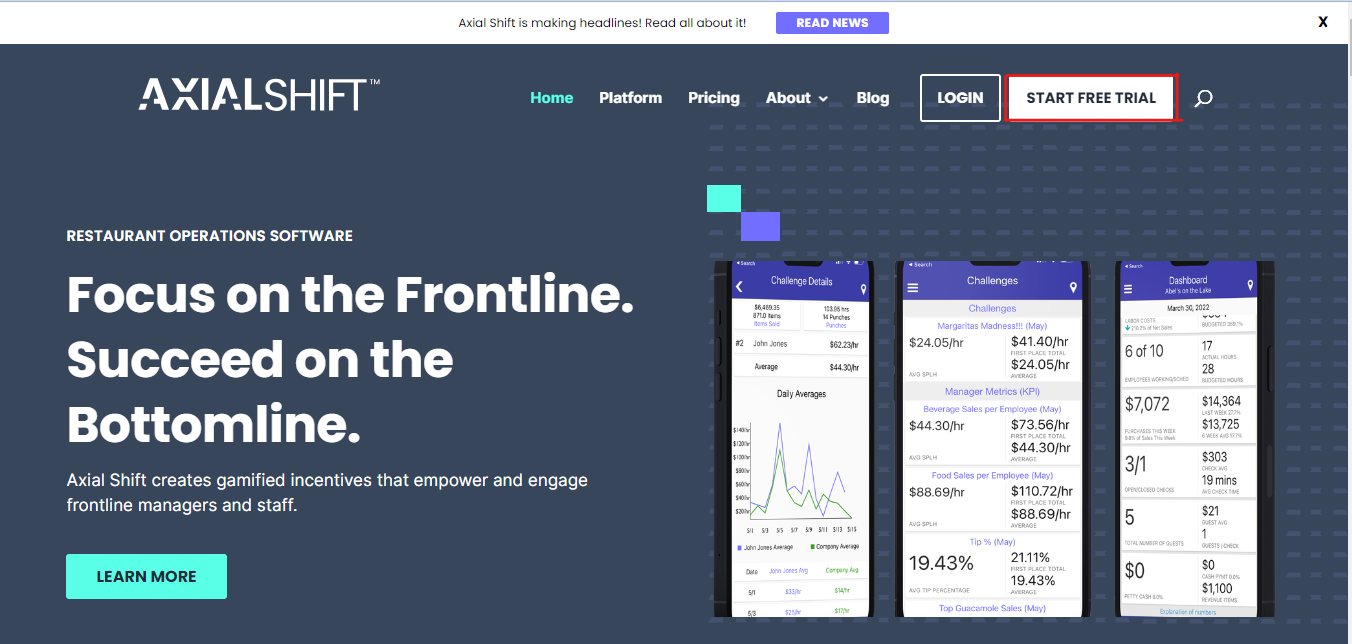 2. Provide Company Information: The registration process will prompt you to input your company's information. This includes essential details that help us understand your business better. It's important to make sure that you provide accurate contact details so that we can get in touch with you promptly and efficiently.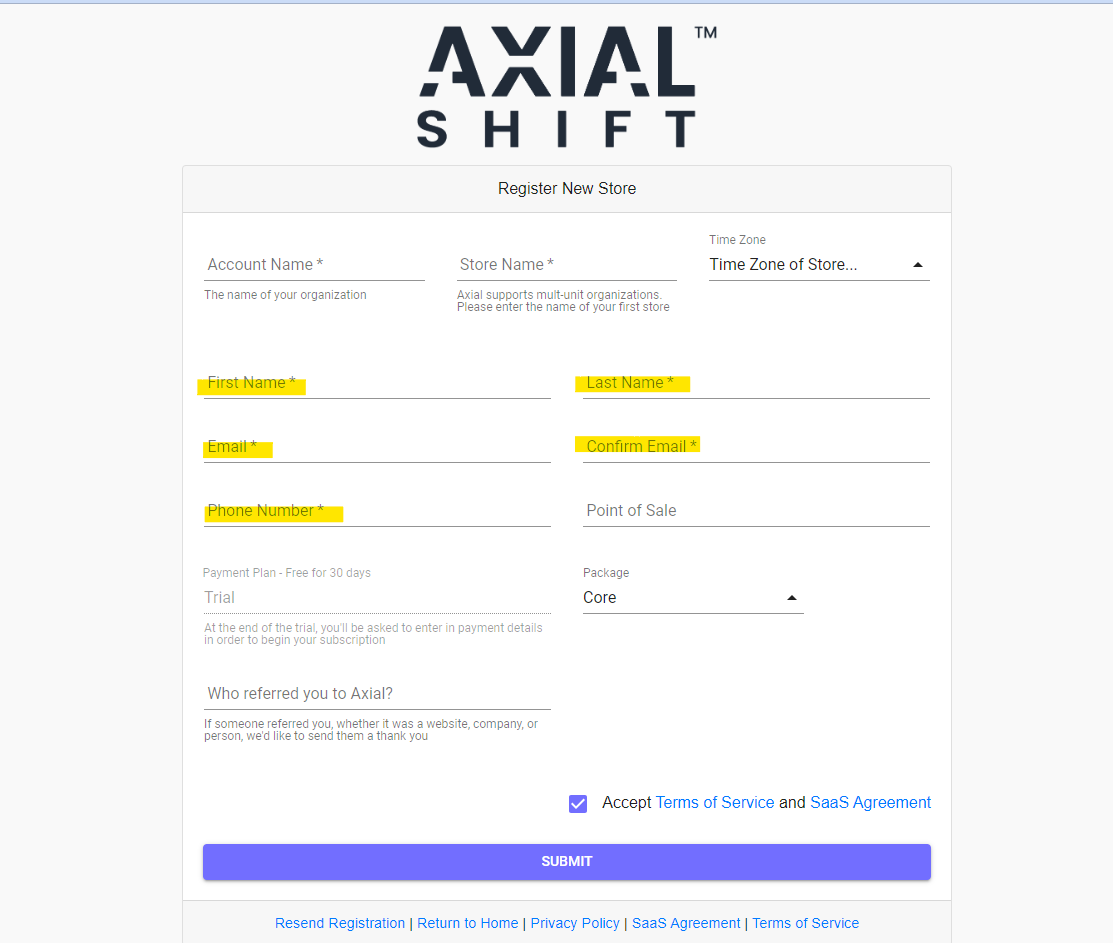 3. Await Contact from Our Representatives: With your information submitted, you're all set! Expect one of our dedicated representatives to reach out to you shortly. They'll guide you through the next steps and help you get the most out of your Axial Shift experience.
If you have completed the above steps, but you haven't received your confirmation email, refer to this article: No Confirmation Email? Here's What to Do Next - Admins Only
Non -Administrators
1. Managers: If you're a manager who finds themselves without access to their Axial Shift login credentials, it's crucial to reach out to your administrator promptly. They will be able to assist you by sending an invitation, ensuring you gain access to the platform.
2. Team Members: For team members who are looking to log into Axial Shift for the first time, it's essential to contact your hiring manager directly. They possess the necessary permissions to send you an invitation to your email, enabling you to gain access to your Axial Shift account.
Note: We kindly recommend always checking your spam folder in your email, as the invitation email might be mistakenly filtered.
The invitation email will be sent from the following email address: no-reply@axialshift.com