With Axial's seamless integration, we automatically import data for new team members as they are registered within your point of sale system. To provide your staff with access to their personal Axial profiles, you will need to extend an invitation for them to join. This will allow them to create a password and establish an email as a username, if necessary.

This are the steps to send the invite:

Step 1: Log into Axial
Go to Axial's login page. Enter the Email and Password that you created from your registration email. Click LOGIN and you are in!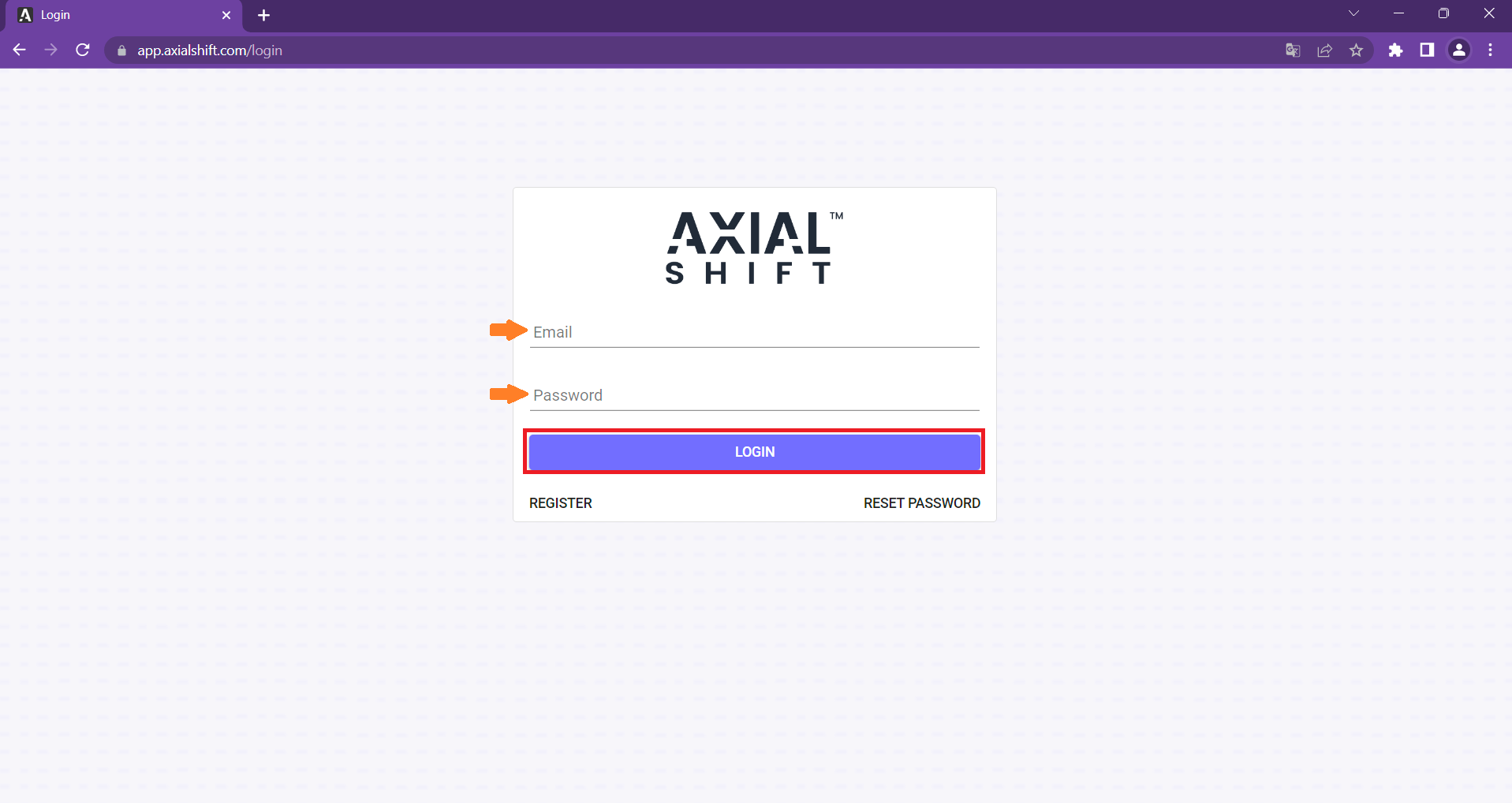 Step 2: Go to your Team Member Directory

At the top of the page, you will see a navigation bar. Hover over LABOR and select TEAM MEMBERS.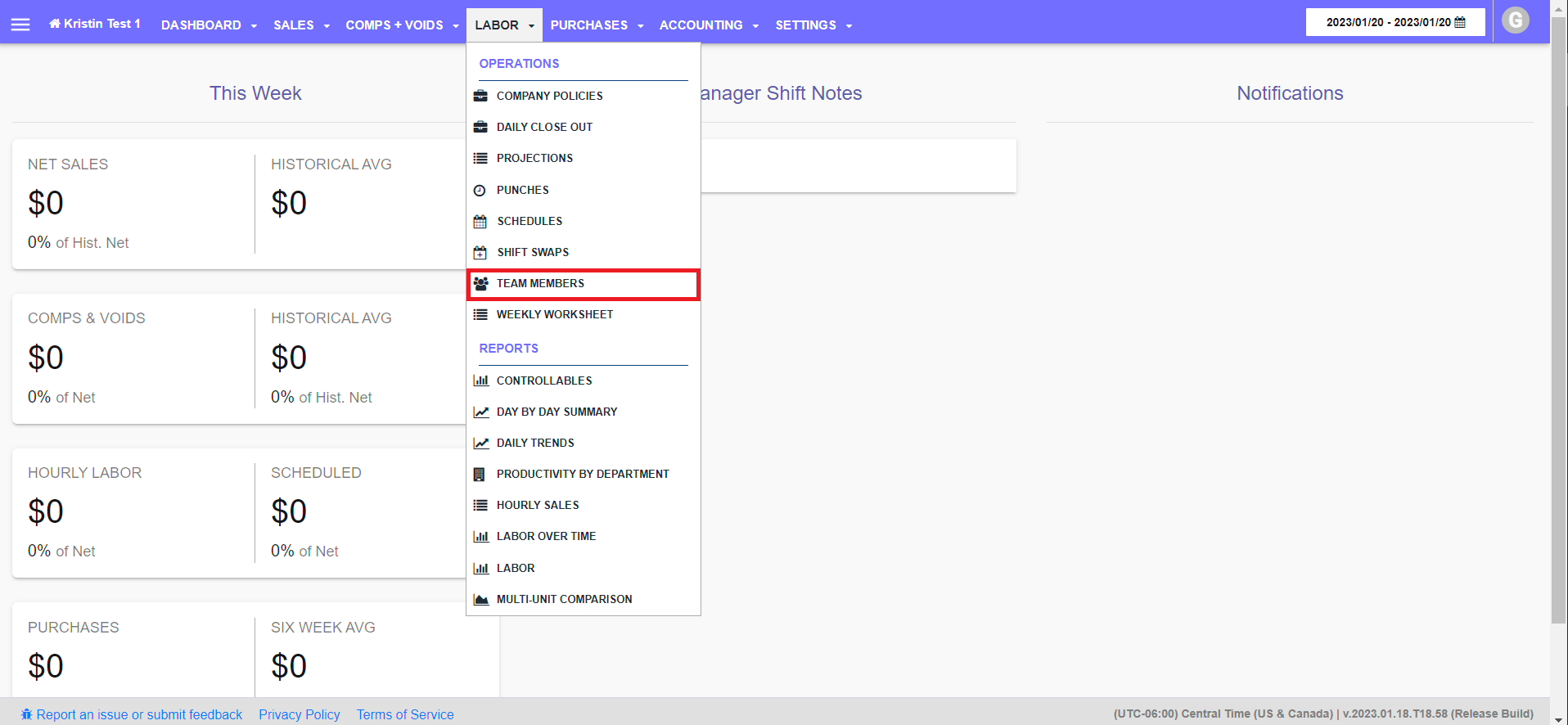 Step 3: Look for the team member's profile
Once on the Team Members page, look for your associate's profile. As needed, you can use the filter text box to type in the first name, last name, phone number or email.
Note: If there is no email in the POS system, Axial will create one by default. You can edit it to a personal email in order to send the invitation.
Step 4: Send the invitation
When you locate the profile, click on the envelope icon. You will get a window with an empty field where you can type in the associate's email. Once you have entered the email, click Send Invite.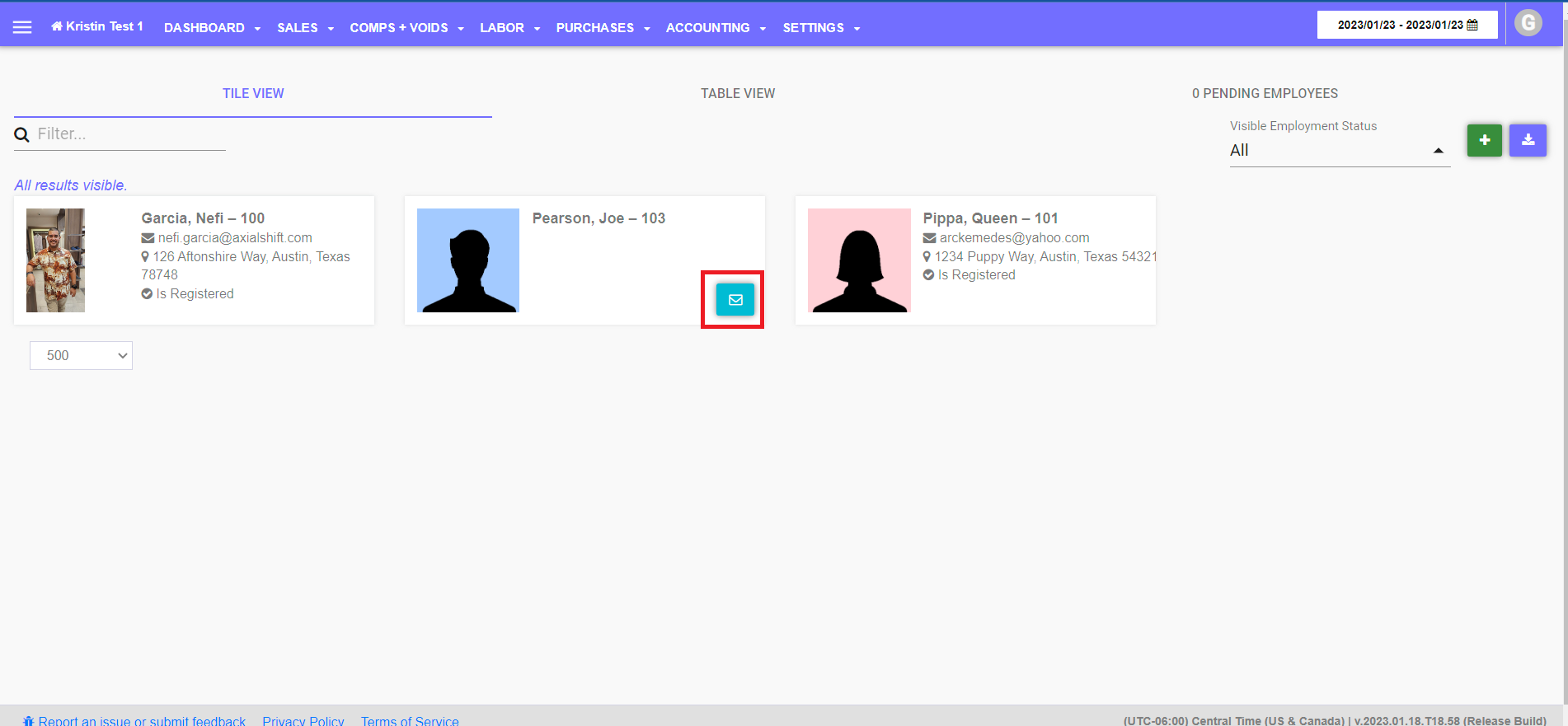 This will send an invitation email to the employee, asking them to confirm their personal information and create a password (that will be used alongside their email) to log in to Axial.
If they don't see an invitation within a few minutes, remind them to check their spam or junk mail, as it could have routed there.