With Axial Shift, you are more than just an employee - you are part of a team dedicated to your success. We are here to help you take charge of your future and realize your potential. Our app will provide resources and information to help you reach your goals and make the most of your shifts. We are committed to helping you achieve success and realizing your dreams through the transparency our app incorporates.

When you log in to Axial, you will be taken to your personalized Dashboard. This dashboard provides your personal information and information about your shifts like Hours Worked This Week, Open Shifts Available and your Next Shift.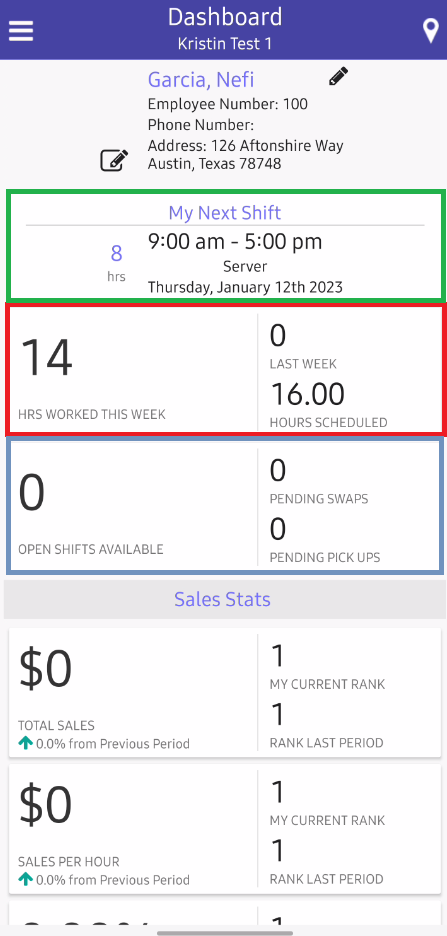 Also you will see your own Sales Stats like Real-Time Sales information, Sales Per Hour, Credit Card Tips Average and Check Average.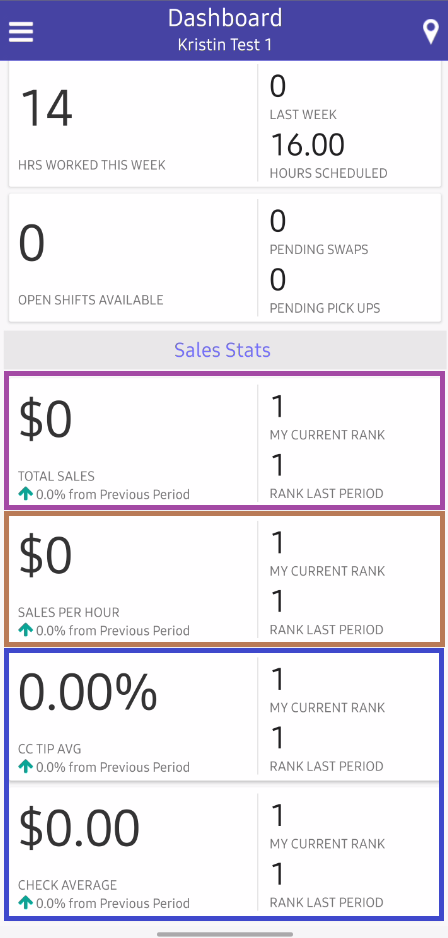 Navigation Menu / Swipe Right
On the top, left corner of the screen, you'll see a three-line menu ☰. This menu provides a convenient way to access the various options and features within the platform. You can also swipe right to access this menu.
From here, you can navigate to different parts of the platform, such as the Team and personal information like your Availability or Time Off Requests.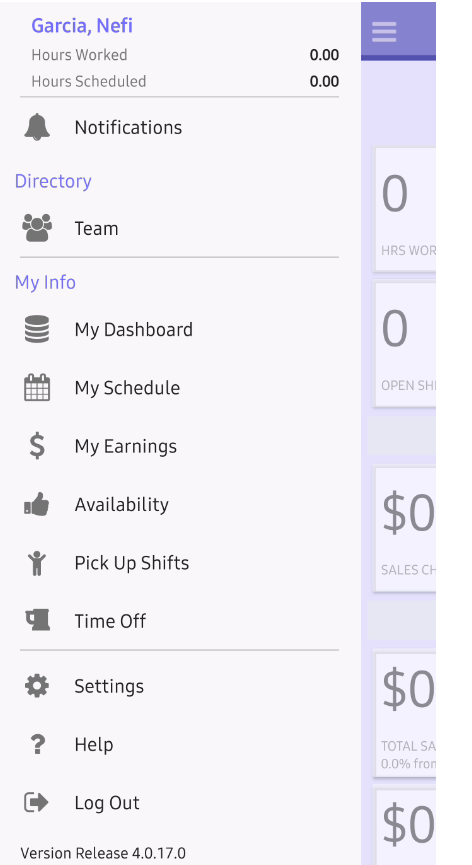 Switching Locations / Swipe Left
If you work at multiple locations, you can easily switch between them by clicking on the location icon in the top, right corner of the screen, or you can simply swipe left. You'll first want to ensure you are in the correct Account (example - parent company), and then you can select which Company (or location) you wish to view. This allows you to see the data and insights for each of your locations separately.